Holiday house in South Africa
Would you like to visit
South Africa?
Surfing, sunshine, swimmingpool, golf for instance.
We have a holiday house in Egret Street in Scarborough, a small town near Cape of Good Hope.
The plot has a main house and a garden house on stilts.

The main house accomodates 6 persons. It has 3 bedrooms (each with a double bed), a kitchen / family room and a bathroom with a bathtub.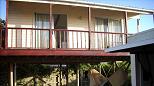 The garden house consists of one big room comprising a sleeping area, a livingroom area and a kitchenette. There is a small bathroom with a shower.
Family history
Are you interested in family history and do you have family from Denmark?

Do you want to know who your Danish ancestors were, where they lived and find their descendants?

Or even better and more difficult: Get stories about your ancestors?

Get some ideas how to find information from Danish sources!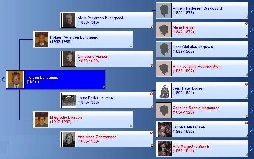 Take a look at some of the information I have found concerning mine and my wife's ancestors!
Old letters and notices from newspapers among other things!